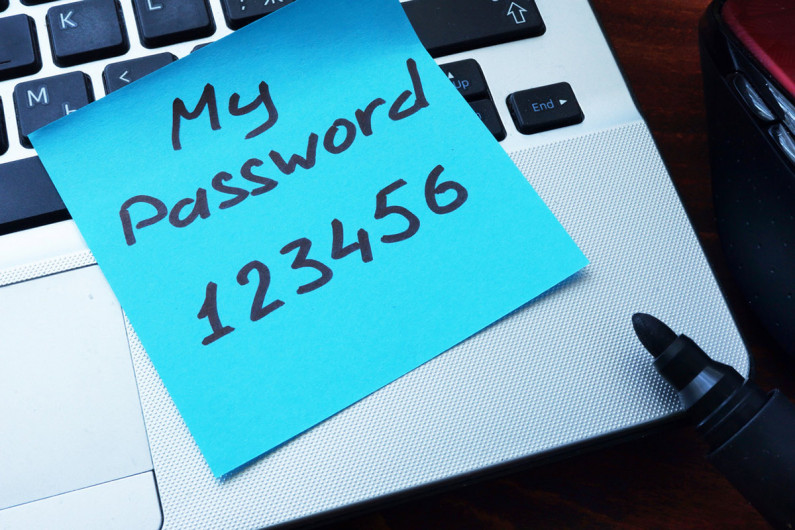 Cybersecurity – the state of being protected against criminal or unauthorized use of electronic data, or the measures taken to protect ourselves against these attacks.
The dictionary entry above is a pretty broad and basic definition for something so intricate. As the methods and procedures we use to protect our data change, the word becomes increasingly difficult to define. With mobile devices and many other new areas of vulnerability, Cybersecurity is different today than it was just a few years ago.
Banks and customers alike must constantly be aware of how new innovations open us up to cybercriminals. In our effort to be the best bank in Northwest Arkansas, we're asking our local customers to take a look at these three topics affecting cybersecurity in 2020:
Be aware of t
hird parties
.
In the past few decades, Legacy National Bank and banks across the country have gone to great lengths to protect their networks. So, when hackers come up against a "wall" in bank security they look elsewhere – third parties.
These include shared banking systems or any method that connects to your existing savings or checking accounts to another entity. Always be very cautious when sharing banking information with any third-party network. It's a good idea to check with Legacy National Bank before using any of these types of systems.
Two-step v
erification
w
orks
.
This type of prevention is nothing new, but the two-step verification process is still one of the most practical and effective methods to stop would-be hackers. Even as cybercriminals have stepped up their game, the verification process makes it extremely difficult for others to access personal and business accounts.
This industry standard is more important now than it ever has been. It simply involves performing another identifying action after you've entered your password. Usually it's a randomly generated code sent by text message to a phone-number you have provided. Sure it's a bit of a hassle, but well worth the trouble.
Remember t
he basics.
Finally, if you're not doing the following to protect yourself, 2020 is a good year to implement these strategies.
Change your password every three months

.

Keep backups of

all documents on an external hard drive

.

Stay off potentially dangerous sites.

Never stream or download

from untrusted sites.

Never s

hare your passwords

.

Update virus software regularly

.

Don't open unexpected emails from strangers

.

Avoid

download

ing

attachments in emails unless they are from someone you know and trust

.

Turn you

r computer off at the end of each

day.
Whether it concerns online banking and direct deposits or your checking and savings accounts, we believe establishing a relationship is important when it comes to securing your data. As a community bank, we do everything within our power to protect the interests of our customers in Northwest Arkansas. If you have any questions pertaining to cybersecurity – or any other topic – come by one of our banks in Springdale, Fayetteville, Bentonville or Rogers.