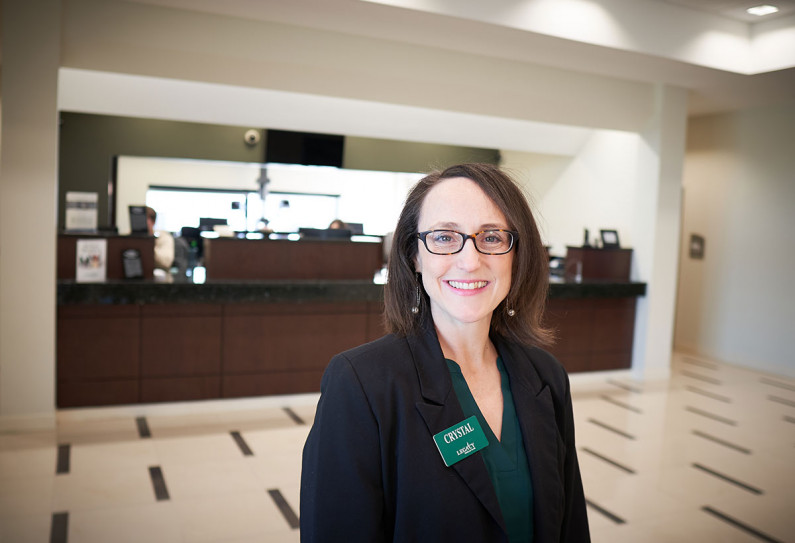 Meet Legacy Branch Manager, Crystal Martin • Joyce Blvd., Fayetteville
"My mother had a career in banking that spanned almost 35 years. I made the decision to follow in her footsteps 13 years ago and was fortunate to have the opportunity to get into treasury management before managing the Joyce location.
For my team, customer experience is the top priority. Navigating the world of finances and banking can be overwhelming at times. Anything we can do to help customers feel at ease is key to helping them build their own legacy."
Crystal and her family are lifelong residents of Northwest Arkansas. Her daughter is majoring in poultry science at the UofA, and her son is in first grade at Young Elementary in Springdale. They enjoy the great outdoors, riding bikes and Razorback baseball.