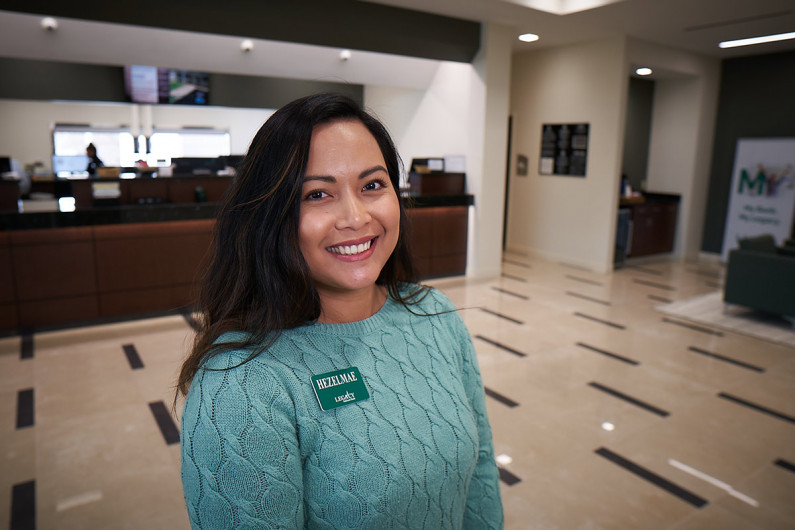 Meet Legacy Branch Manager, Hezelmae Trujillo • S Walton Blvd., Bentonville
What do you consider your "hometown" in Northwest Arkansas, and how long have you lived there?
Hezelmae Trujillo: I would say my hometown is Berryville, Arkansas. I moved to Berryville when I was 13 years old, but I currently live in Cave Springs.
How long have you lived in the Northwest Arkansas area?
HJ: When I was 13 years old, I moved from the Philippines to Berryville. Then, I went to Conway for college, and stayed around that area for a little while until my husband and I decided to move to Northwest Arkansas. We knew we wanted to settle down in NWA,and in 2016 we finally moved back to this area. We are so glad to be back because we love everything that NWA has to offer.
How long have you been in the profession of banking?
HJ: I have been in banking for almost 10 years. I started my career in banking right after college and have been in banking ever since.
How do you help Legacy bank customers achieve their own legacy at this Legacy Branch?
HJ: I think the best thing about being in banking is getting to know my customers. I help them with their banking needs, but I also learn a lot about them and their families. I like how they feel comfortable enough to share their personal lives with me. I feel like I am really doing my job when I am able to get to know them and they consider me more than just another banker.
Northwest Arkansas is such a great place to live. How do you (or you and your family) enjoy Northwest Arkansas?
HJ: My husband and I like that it is so green in NWA. I love seeing the leaves change,and being in close proximity to the trails. My husband mountain bikes, but I don't. So you can find him riding the trails while I walk them.