Northwest Arkansas' scenic public parks are just one of the many benefits of living in the best place in the world (we admit, we're a little biased). There are parks for mountain biking, fishing, boating, disc golf, concerts, sand volleyball and much more.
In fact, there are far too many to write an extensive list here. So we're going to focus on public parks near Legacy National Bank locations. Whether you're new to the area, or find yourself outside of your home city in the NWA Metroplex, it helps to know which parks are close. Use this short list to plan a quick detour for outdoor exercise or quality time with the kids after your bank or ATM visit.
Fayetteville – Veteran's Park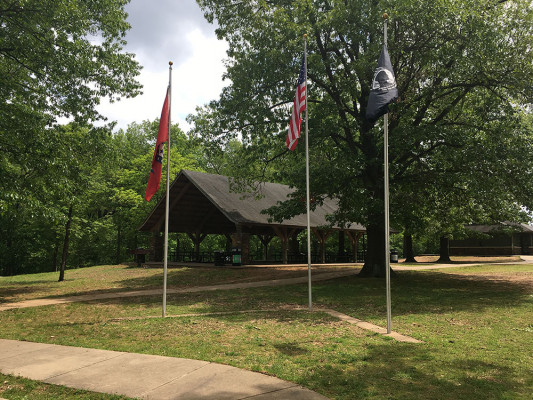 If you're one of Northwest Arkansas' many cycling enthusiasts, you're going to want to put your bike in the truck or on the rack when you visit our bank in Fayetteville, Arkansas. About one mile down the road is Veteran's Park, which accesses a paved trail around Lake Fayetteville. There are also single-track mountain biking opportunities and playground equipment for the kids. Join in a pick-up game on the sand volleyball court, or follow the trail across the lake for disc golf.
Springdale, Butterfield Coach – C.L. "Charlie" and Willie George Park
The Legacy East Branch is located on Butterfield Coach, and when you visit this bank in Springdale, Arkansas, be sure to bring your furry friend along. A quick mile-and-a-half trip gets you to C.L. "Charlie" and Willie George Park. This is a hot location for kids' sports, with soccer, football and baseball fields in addition to tennis courts. It's also home to a convenient off-leash dog park. With separated areas for big and little dogs, every pooch can enjoy safe playtime!
Rogers – Horsebarn Park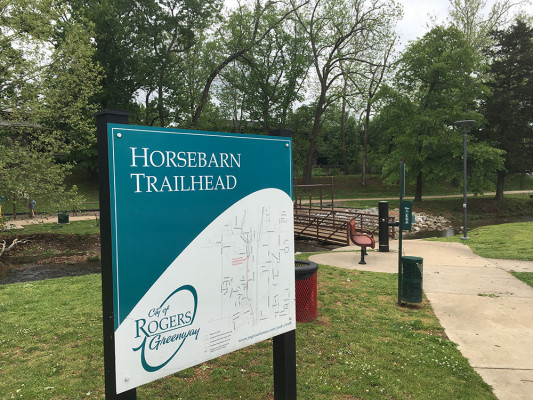 When you find yourself at our Pinnacle Branch, remember our bank in Rogers, Arkansas is a 10-minute drive to Horsebarn Park. A nice little facility with a large well-maintained playground for the kids, Horsebarn Park also has great access to the Razorback Greenway, so you can go for a walk, jog or hit the trail on your bike. A small winding creek makes the perfect scenery for an outdoor picnic lunch or a quite place to read a book.
Bentonville – Austin-Baggett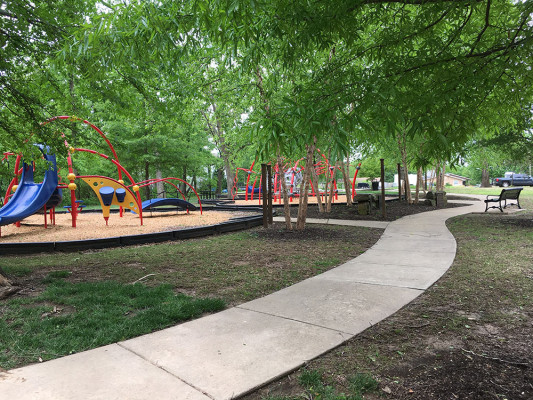 Just a quick two-mile drive from our newest bank in Bentonville, Arkansas is one of the area's lesser-known parks named Austin-Baggett Park, tucked away near downtown. With plenty of shade and creative play structures, it's perfect for younger children and big kids alike. This hidden gem also features a gazebo with tables for snack time. However, there isn't a public restroom, so make you may want to visit ours before you head that way.
As always, feel free to drop by any Legacy National Bank facility for a friendly chat to discuss anything from a car loan to a business loan, or home equity to interest checking. As a community bank, we'll take the time to build a relationship with you to better understand your financial needs and goals.