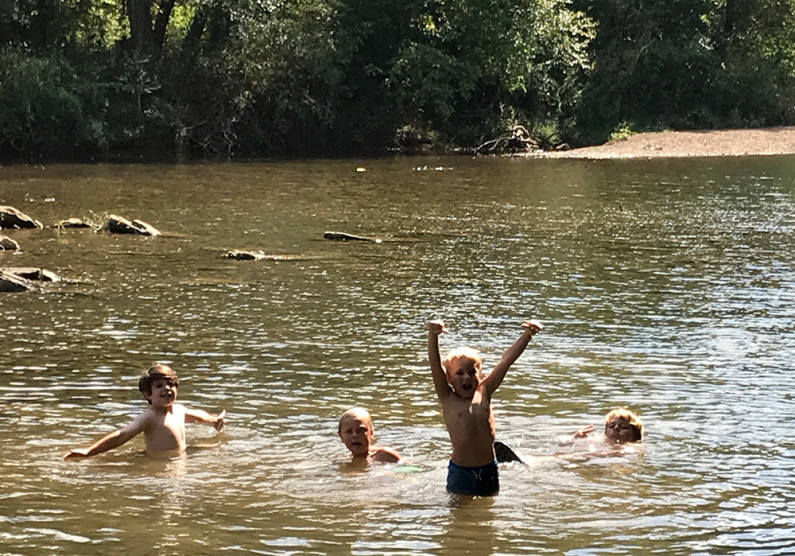 The weather is getting warmer, the kids are out of school and summer is here! You and the family deserve a much-needed vacay! It's only natural to enjoy the fruits of your labor with some quality time and days to unwind. But these vacations shouldn't cause your money to vacate your savings account. Here are some ideas for a few getaways that won't break the bank this summer.
Friends/Family
Do you have a cousin on the coast? A high-school friend in a city you've never seen? Maybe it's time for a visit. Staying with someone during vacation can save you big money on lodging. And if you're worried about imposing, remember you live in Northwest Arkansas – a region full of attractions that bring visitors from all over the country. Return the favor by inviting to play host for their Northwest Arkansas excursion.
Which brings us to the obvious suggestion – switch houses for a weekend or even a week. Both of your families can enjoy all the comforts of home while checking out the local scene of the places you're visiting.
Escape to the Natural State
By the way, who says you have to travel far to have an out-of-this world vacation? You don't need to take out a second mortgage on your house to have the time of your life. The Natural State got its name for a reason. It's not just a clever tagline.
There are ample opportunities for urban or outdoor adventure in a day trip or a short overnight stay. Your family can also save money by lodging in the great outdoors – tents for the hardcore and cabins for those who prefer "glamping" to camping. There are first-class trails to bike and hike, national rivers to canoe and kayak, and even opportunities to zipline through the Ozark Mountains.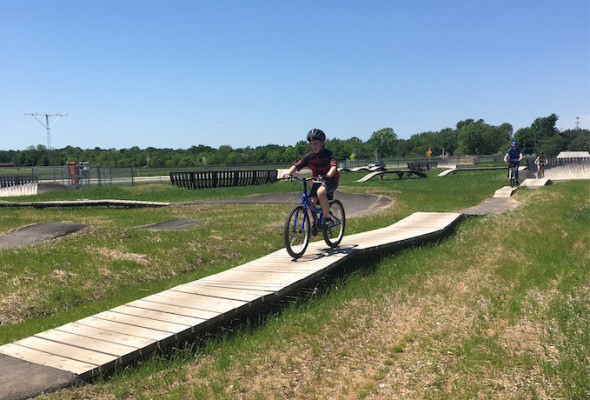 For less outdoorsy types, Arkansas has museums of art, history and culture all over the state. You're also never far from the best barbeque in the world. With all of these destinations in your own backyard, it seems a shame to spend money on travel costs anywhere else until you've seen all your home state has to offer. A quick search and you're sure to have a very full travel list without leaving state lines.
Staycation!
Some summers, the checking account just can't take the strain of a long getaway. Maybe you've recently had a financial strain or you're focusing on paying off a student loan or car loan. We've all been there. Fortunately, there are plenty of absolutely free ways to enjoy your days off, weekends or evenings after work this summer.
Whether you live in Bentonville, Fayetteville, Springdale or Rogers, your local library has a summer schedule of free kids activities just waiting for your family to enjoy. NWA residents also enjoy some of the best parks in the country. So pack a picnic and make a plan to visit as many as you can.
This may be a good year to pick-up a new hobby. If you have a bike, there are plenty of paved and dirt trails to explore. If you want the challenge of golf without the green fees, NWA has many opportunities for disc golf in parks in every major city.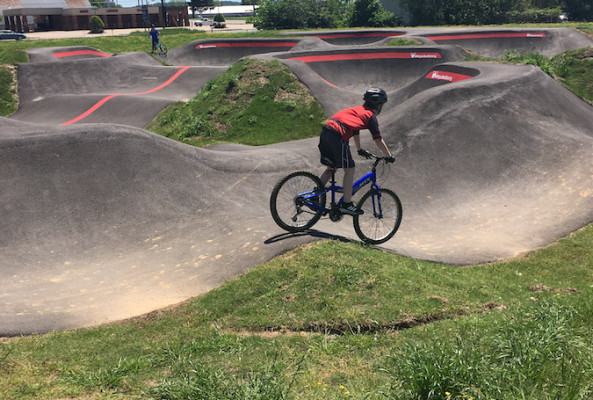 Remember, wherever you find yourself this summer, as a Legacy National Bank customer you enjoy ATM access with no fees anywhere you visit. So you'll never have extra charges when you need some walking around money.