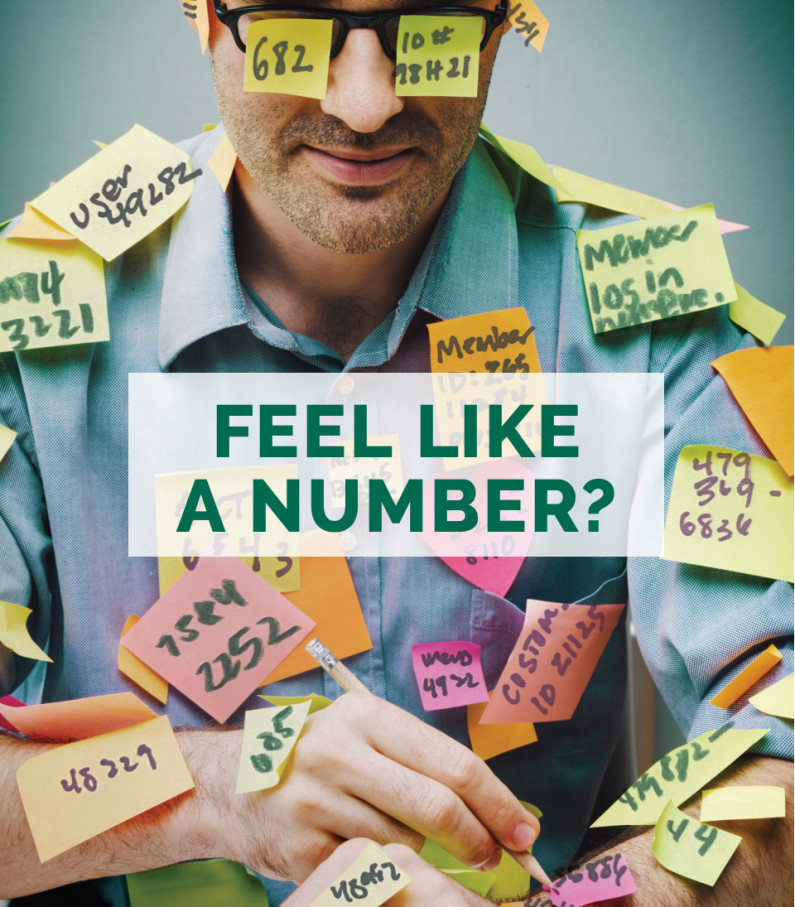 Choosing a locally owned bank has many advantages. Legacy National Bank was founded as a community bankin 2005 to serve the interests of businesses, farmers, families and every individual who lives in Northwest Arkansas. So, our customers know we make decisions locally and always in the best interests of our community.
We've gone over just a few of the benefits of doing business with a community bank before. But we'd like to take this opportunity to ask you a question: Have you ever had an experience where a company or institution made you feel like a number?
Between purchase numbers, customer ID numbers and membership numbers, we feel like there's so many places where customers are considered just that – a number. Unfortunately, in our fast-paced world it's hard to escape interactions that leave you feeling like a number. We believe you should never feel that way at your bank.
At Legacy National Bank, we believe in relationships. We'll take the time to get to know you, your financial goals and how we can help. And yes, we'll even take the time to call you by your name.
At Legacy, our customers are more than just a number on a page. Whichever services you use at Legacy National Bank, you deserve the personal treatment you've come to expect at a community bank. Whether you're trying to find the best interest rate, looking to refinance or simply opening a checking account, you'll never feel like a number here.
You'll also enjoy all the products and services offered at "megabanks" and much more. This includes mobile and online banking, access to cash with no ATM fees anywhere in the world and the best loan rates in NWA. Our customers deserve the best of both words – personalized service and the latest banking technology and security.
This is our promise to our current customers and potential customers. You'll never feel like a number at Legacy National Bank. We decided to make this a priority when we opened in 2005, and it's how we treat our customers and their own legacy to this day.