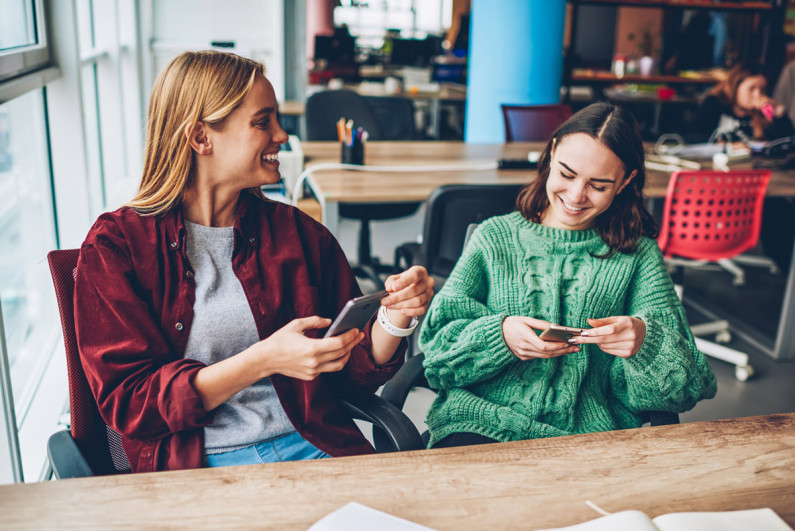 With fewer people carrying cash than ever before, peer-to-peer (P2P) apps come in handy when you're splitting checks at restaurants or paying your friend for those Razorback tickets (or getting paid for them). P2P apps allow us to transfer money among friendswithout checks, cash or trips to the bank — even on weekends.
But like all new technology, you should proceed with caution and take steps to protect your savings and checking accounts. If you haven't read about the risks of third-party systems, you can learn more here.
You should also know that not all P2Ps have the same benefits and security measures in place. There are so many new options all competing to be your new go-to payment appBut don't rush into using any P2P without first doing the research. Make sure you read the fine print to avoid fees, and never make transfers with someone you don't know.
In this blog we take a look at one popular P2P payment app and give you an overview of the benefits and what you need to know.
Venmo
Benefits:
Venmo

has been around for

a while

, so chances are many of your friends are already using it. It's easy to download and setup, so you'll be ready to send or receive payments next time someone says "just Venmo me."

There are no monthly or annual fees. A

s long as you

sign up

with

your

bank account or debit card

,

the 3% service

fee is waived.

You can also

keep a "Venmo Balance."

For example, i

f someon

e paid you $25 for those Razorback

tickets, you could pa

y someone else $12 for lunch. Y

ou'd

still

have a remaining Venmo balance of $13. You decide when to deposit your Venmo balance into your bank account.

Since it's not affiliated with a specific bank, anybody with a cell phone and a bank account can use it.
What you s
hould know:
Along with being a payment-transfer service, it's

also somewhat of a social media platform.

So if you don't want all of your shared contacts to know you Venmo-ed Chad $25 for "pizza and beer

,

"

be sure to set your transactions as "private" as opposed to "public."

According to Venmo's website, there is a 3% service fee for using credit cards.

You can't send or receive

payments to

non-Venmo user

s

.

You can't cancel a transaction, so be

EXTREMELY careful not to send money

to the wrong person.

There are different accounts for business and personal use, so be sure to do some research to find out which one suits you.

Transact

ions often take days to process

.
If you choose to use a P2P payment app, always keep an eye on the connected account to avoid overdraft fees. And if you feel like the risks outweigh the reward, this is a good time to remind you that all Legacy customers can bank with no ATM fees at any cash machine in the world. So cash is always an easy option if you bank with Legacy National Bank.
If you want more details about P2P payment methods or any other financial service, come see us at one of our banks in Rogers, Fayetteville, Springdale or Bentonville.